I have for a number of years had a book that I put in notes for making ideas or mad stuff that I don't have time for. The idea is that I come back to them at a later date. I hadn't used it for a while and it had got pretty dog eared. So time for an upgrade.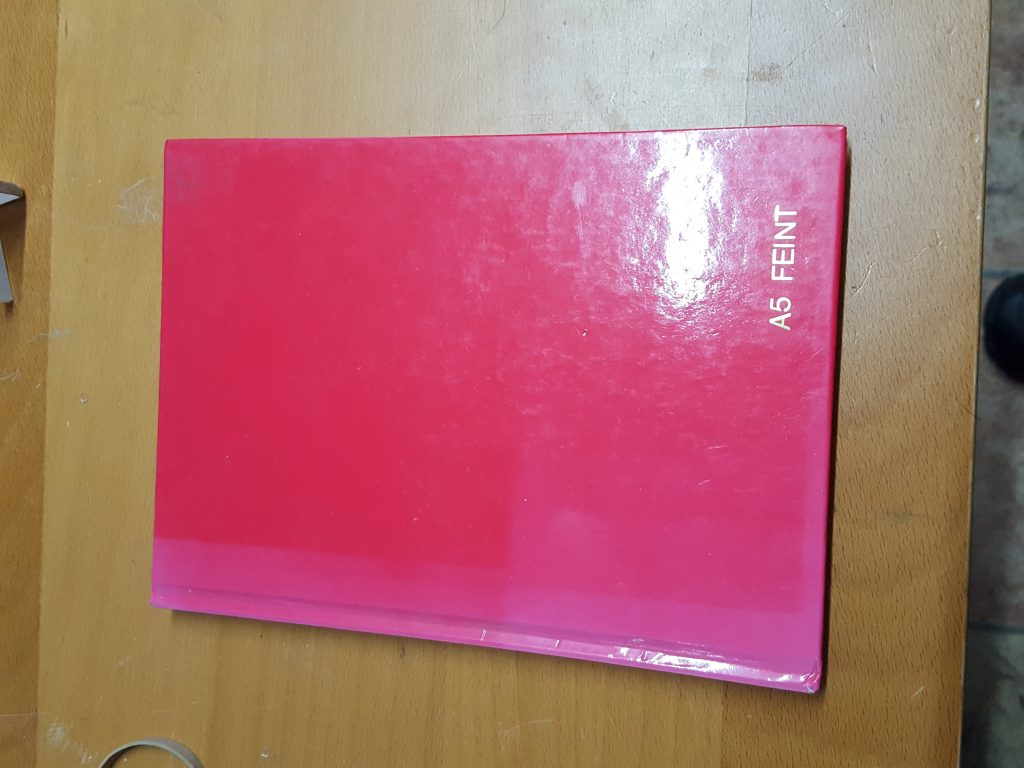 I cust out some shapes based loosely on the XCKD Hazard symbol https://xkcd.com/2038/ for Radioactive High-Voltage Laser-Emitting Biohazards that coat the floor and make it slippery. (seams to fit) and the skull and crossed spanners.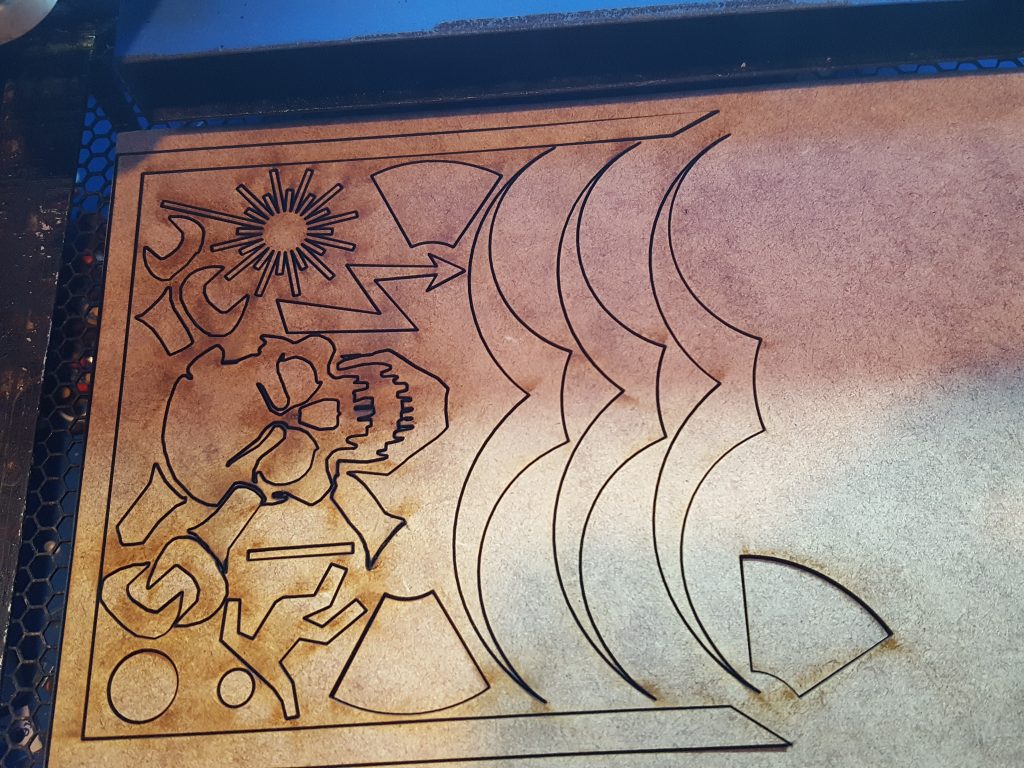 and glued them to the front of the book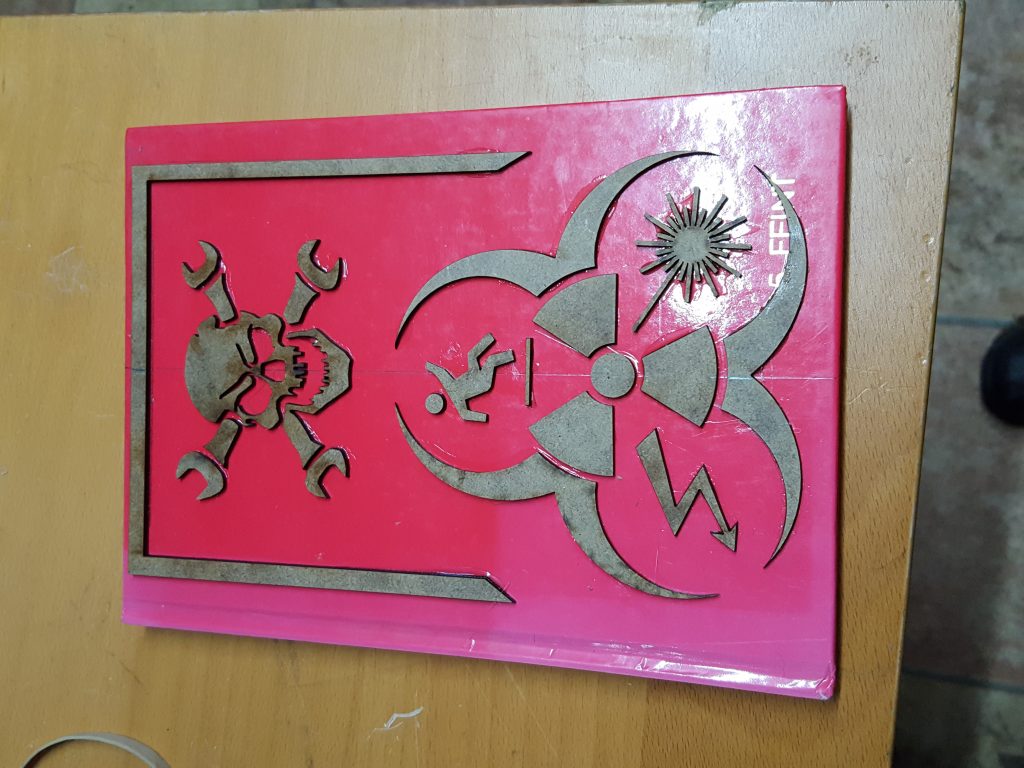 When that had dried I covered the book cover and cut pieces in a contact adhesive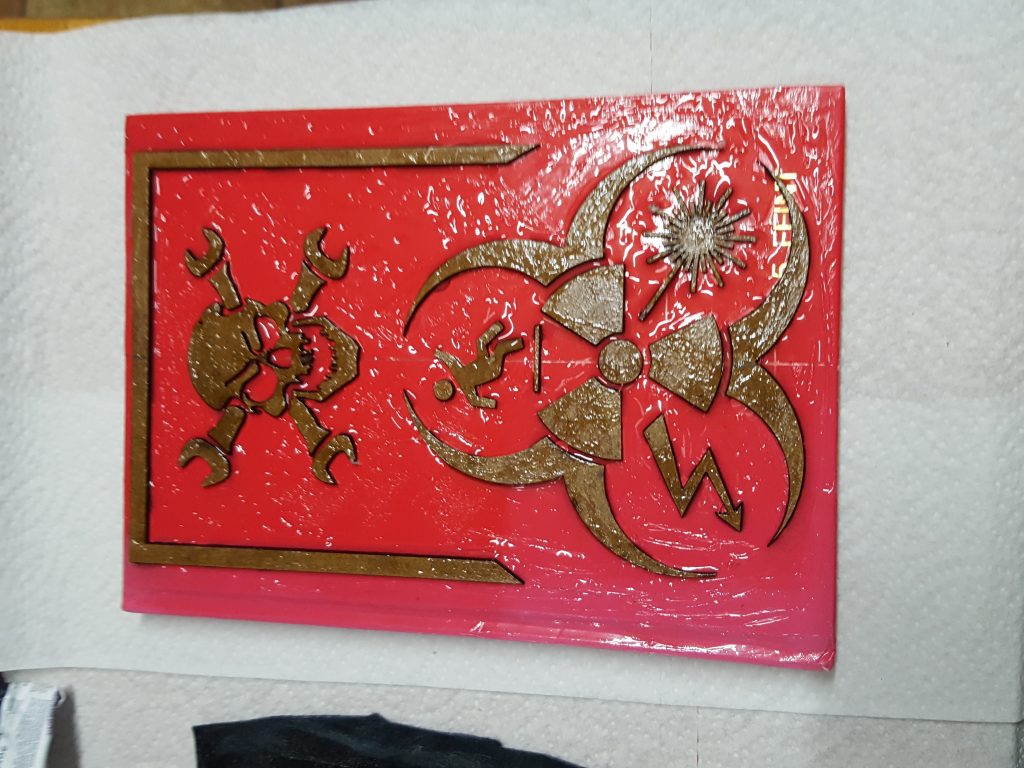 And a piece of thin leather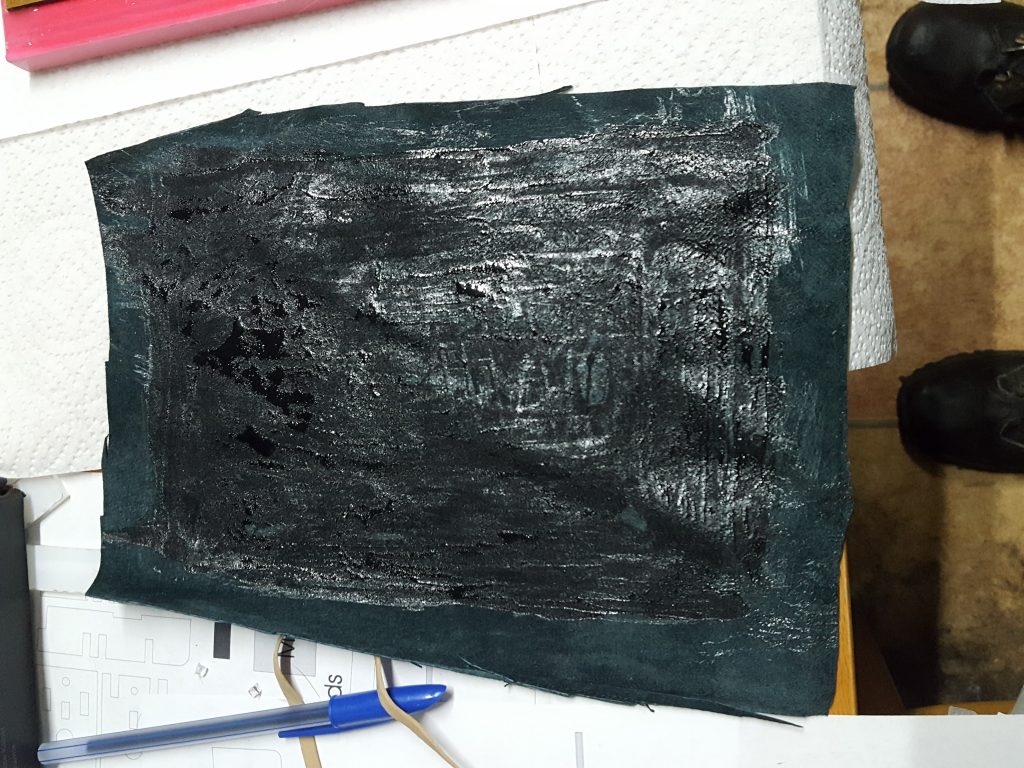 I waited until the glue was touch dry and pressed the leather over the front cover. With a damp cloth forcing the leather into the corners.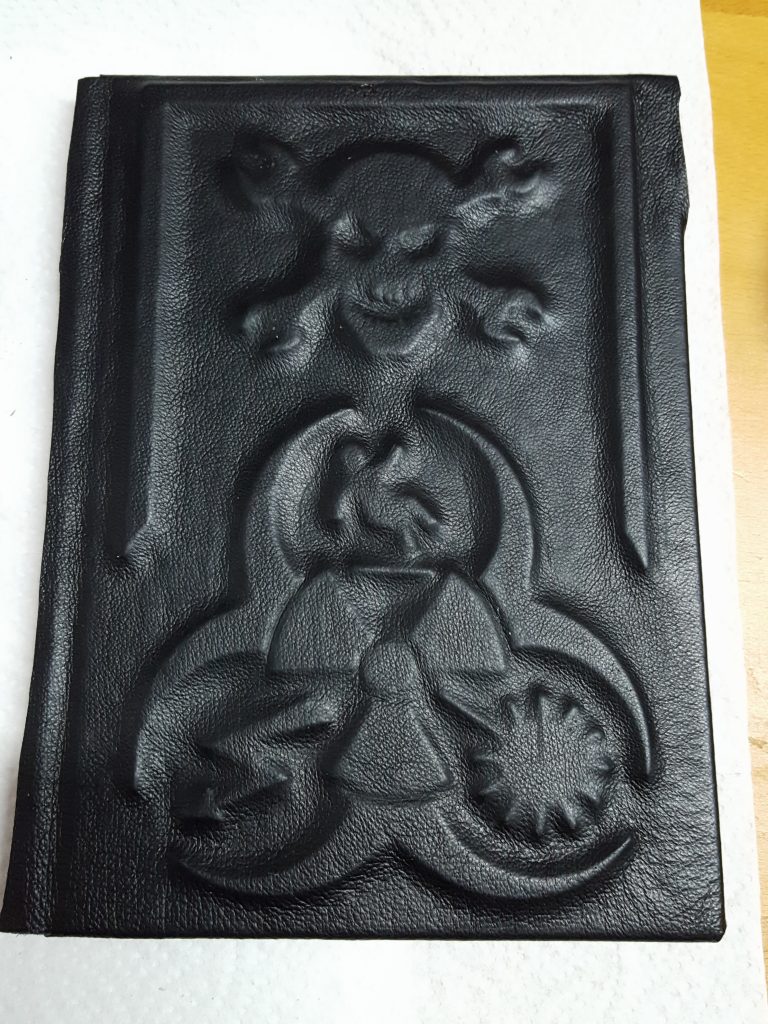 The build was made harder by the fact I was using reclaimed leather from an old jacket, and none of the pieces were quite big enough. This explains the problem at the top right corner. Covered up in the end with another strip of leather top to bottom on the Right hand side. (not too happy about that) The back was also covered in a single piece of leather attached with contact adhesive.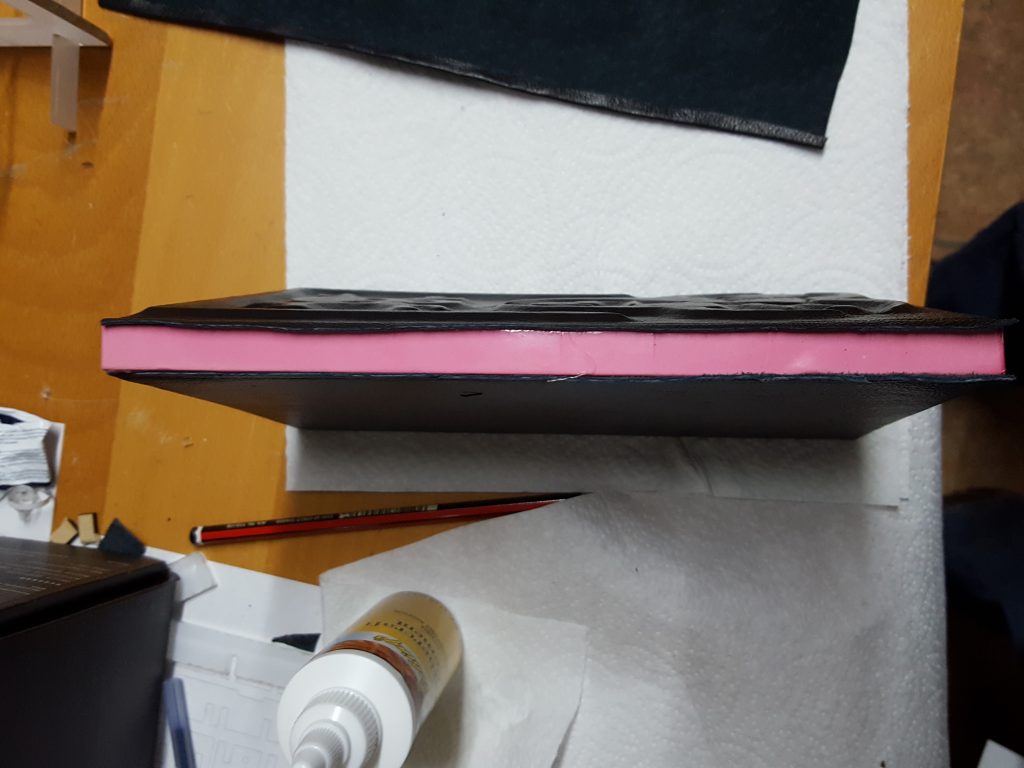 The spine needed covering, (again because I couldn't recover big enough pieces. ) so I made a narrow strip of leather with the edges folded in and glued this along the spine.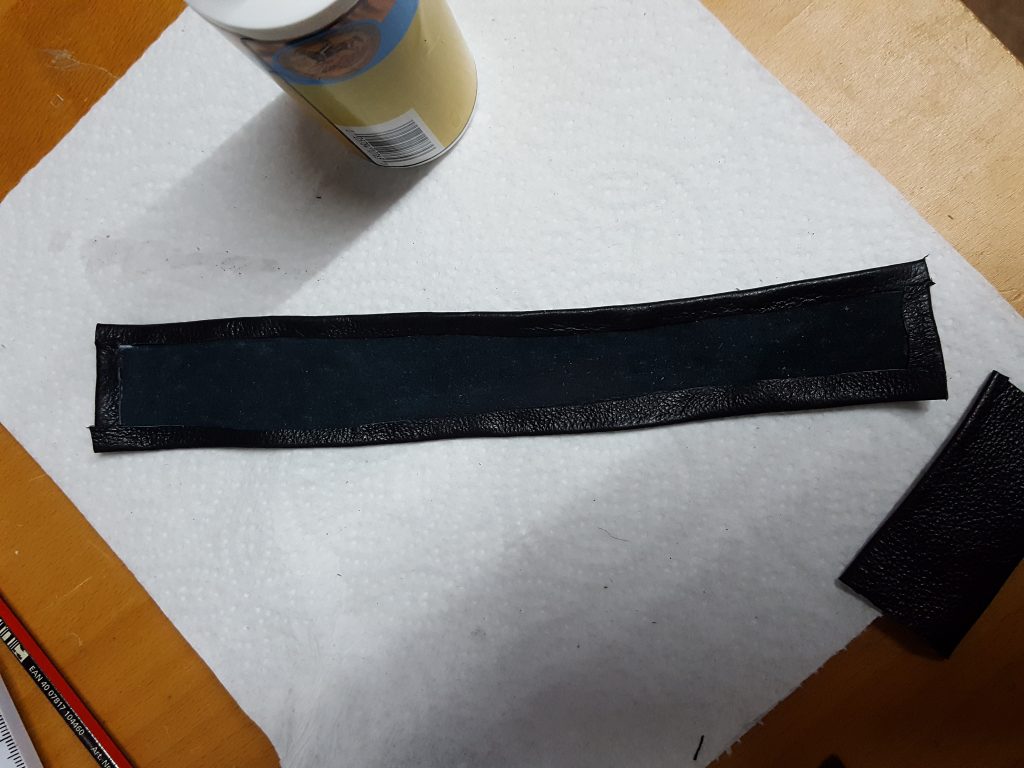 Finished book