Details of the Tesla Coils and other high voltage equipment  that has been built by Extreme Electronics, Arc and Spark Pictures, videos and many other High Voltage projects, experiments and other background information about building Tesla Coils and static machines.
Nottingham Gaussfest 2021 (cancelled) Event Details
EE in HackSpace Magazine
Extreme Electronics in HackSpace Magazine.
The Nice Guys from HackSpace Magazine Did an Article on Extreme Electronics. Take a look Here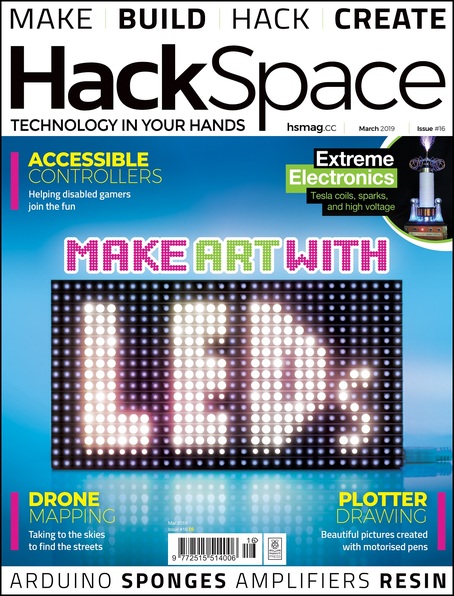 The Nottingham Gaussfest is an informal meeting of people interested in building High Voltage equipment teslacoils, high voltage multipliers, Van de Graaff's, Wimshurst machines, violet ray machines, induction coils, and the opportunity to bring, test, experiment, demonstrate and view any of the equipment that others have brought.
It is also open to visitors and anyone interested in high voltage or building/repairing high voltage equipment, photographers, or just to come and watch. There are important safety, age and medical restrictions.
Danger, danger, high voltage! 🌩 pic.twitter.com/2FbIBQyc28

— BBC Radio Nottingham (@BBCNottingham) March 22, 2018
Save
Save
Save
Save
Save
Save
Save
Save
Save
Save