A toy from the London based Kay Sports Co (who made toys) from around the 1930's
A small induction coil powered from a 4.5v battery with a pair of steel tube handles to give a shocking experience.
Advert from Meccano Magazine (found at Meccano Index) Jan 1933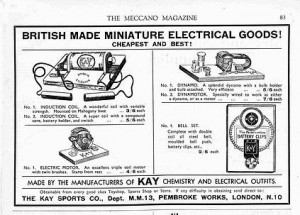 KAY appears to have been taken over by S.E.L (Signalling Equipment Ltd) as this advert appears to show. Very similar product with a different logo. (from Brighton Toy Museum)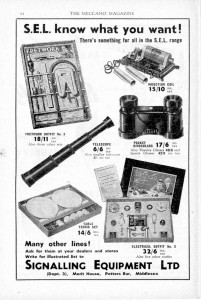 The manufacturing company J & L Randall of Potters Bar (Middlesex/Hertfordshire) made military equipment as SEL before moving into the toy trade. They are also known as Merit for more mainstream toys.